Cherry blossoms are in bloom on the diamond.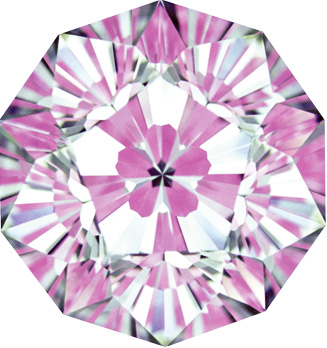 We created cherry blossoms, the symbol of Japanese beauty, on the diamond.
If you magnify it with a special loupe, a pretty cherry blossom flower will emerge in the center.
Sakura Diamond is decagon-shaped and eighty-seven facet.
As the number of the facet is one and a half times as many (29 facet more) as a traditional round brilliant cut (fifty-eight facet)," Sakura Diamond creates delicate sparkles.
Supreme cutting skills by the professionals in Antwerp, Belgium, made the cherry blossom design possible.
Cherry blossoms will be the symbol of eternal bond for a couple.